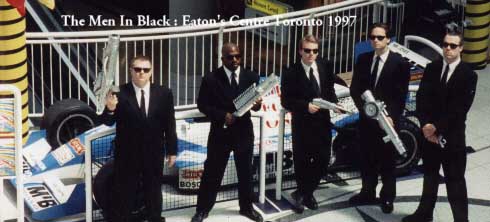 Touring for Columbia Tri-star as 'the men in black'
MEN IN BLACK PROP WEAPONS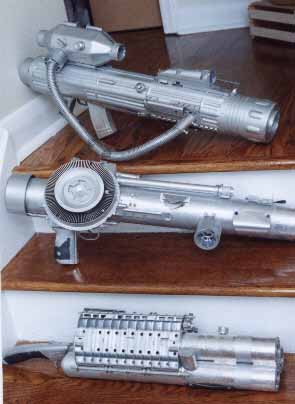 These are original designs but Men in Black like guns. They were fabricated from scavenged parts including computer printers, Xenon bulb casings, skateboards, etc.
These weapons influenced us when designing the U8TV.com's
MSG (Money Shot Gun) that is actually a functioning pneumatic cannon.
There are some good pictures of the Worm Guys and the prop guns on our Make-Up page.