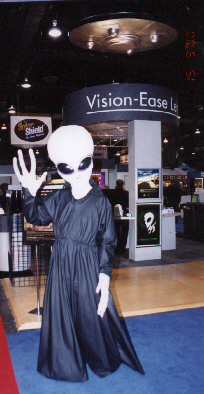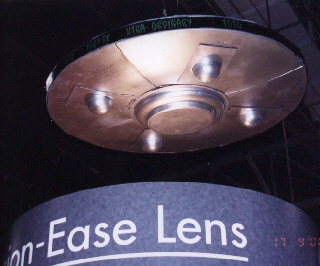 Sightings on site at the Vegas show.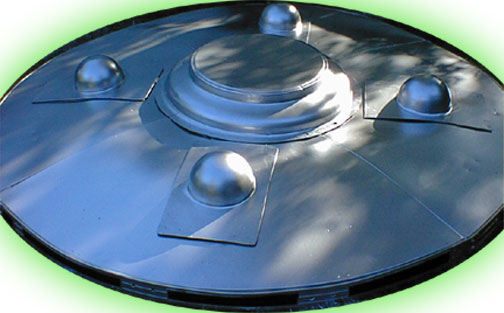 Shown here is the raw underside of the 9 ft diameter UFO prop.
Built with vacuum formed fire code rated KYDEX 100 thermal plastic, metal, and a substructure for hanging, this large prop adds to our UFO model repertoire.
Just under 200 pounds total weight.
This UFO was spotted hovering over the Vision Ease Lens booth at a Las Vegas trade convention in September 2000.