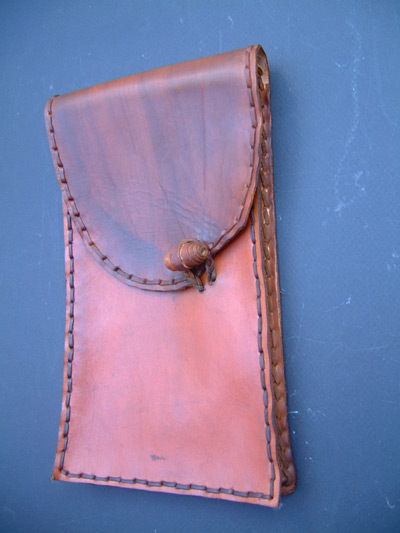 9-10 ounce hand dyed and stitched leather purse/pouch with twin brass loops on the back for the neck lanyard.
Watch this page for pictures of the completing stages of the Tusken temptress.
Alien races are so interesting and why shouldn't they be able to have fashionable and functional accessories
to wear for that date in the desert night?