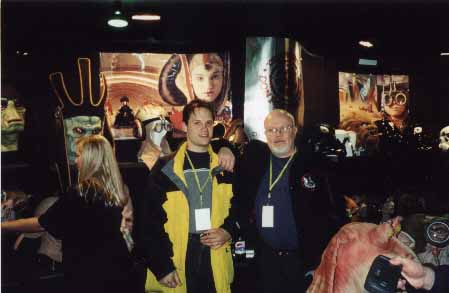 Don Post and Scott at his booth featuring all of the new masks, helmets, and statues. Stuff is so much better these days! Look at some of the TPM stuff they did!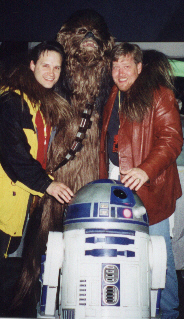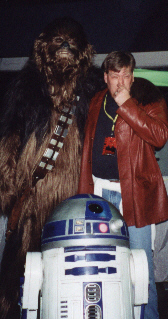 Dale demonstrates why Starwars was never released in Smell-o-vision (wookiees stink!)



The stunt prop of Darth Maul's lightsabre. (looks like it's missing some buttons though.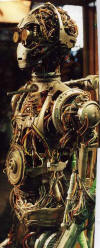 C-Thru-P O as he is affectionately referred to by ILM folks. This was a great puppet of the full sized early C-3PO..green rods with animatronic grips extruded from his back for green screen operation. This was one of the most impressive pieces at the convention. This was a prop that could withstand extreme close ups without looking bad. My hat is off to the model makers behind this treasure.