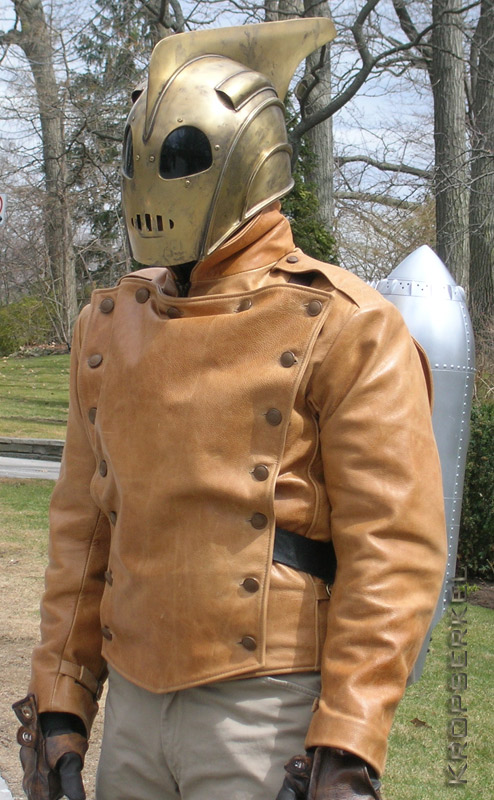 "How do I look?", "Like a hood ornament!"
Dave Stevens comic book character was brought to the big screen in 1991, and the costume was made a reality. The overall look of the character features a leather flight jacket, gloves, tall boots, and jodhpurs from the 1930s. The helmet was crafted by a seasoned aircraft mechanic from the era out of an art deco brass radio overnight, and the jet pack and control gloves were stolen from Howard Hughes test facility who was developing it for the military.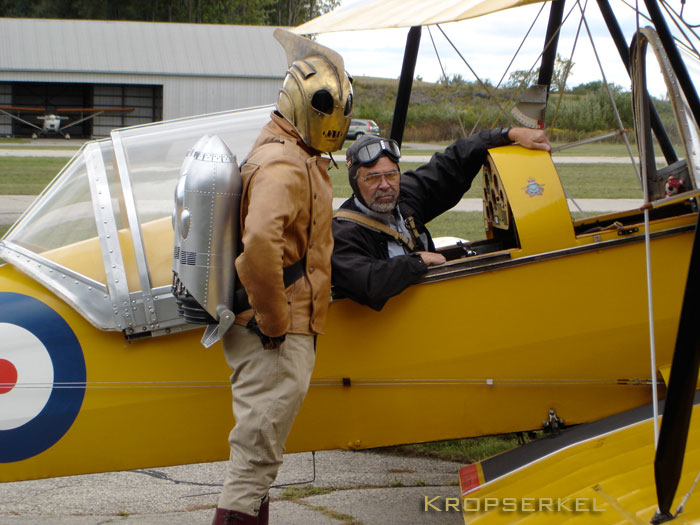 After a test flight of the 1941 WW2 RCAF Canadian DH82C Tiger Moth with Tigerboys pilot Glenn Norman.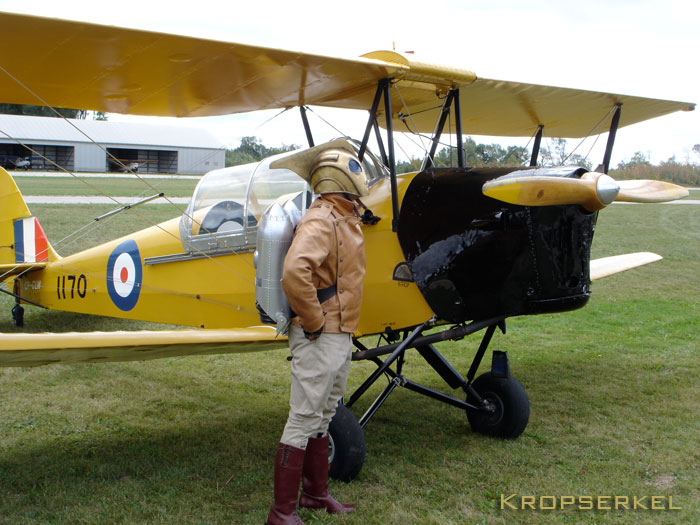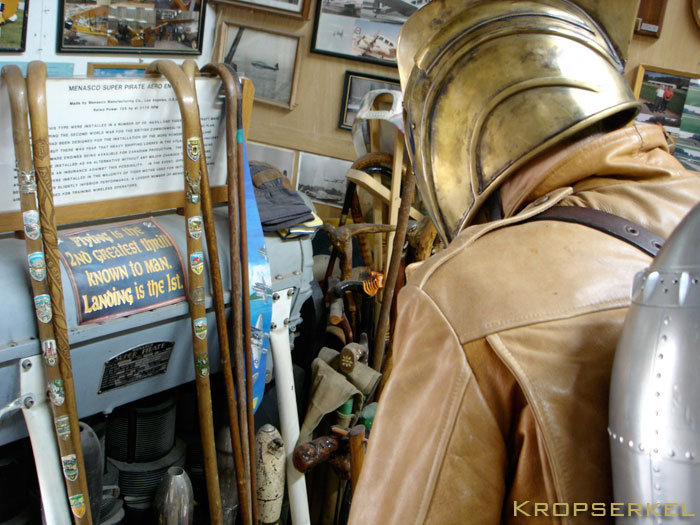 Words of wisdom from wise men.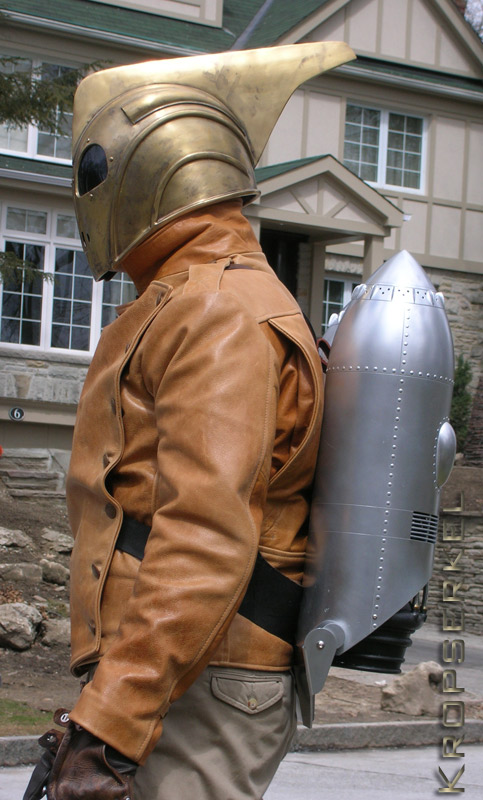 The leather harness that holds the pack in place was a quick mock-up for the parade, but with original patterns in hand, we are finishing this outfit up with the proper padded harness that it deserves.
(pictures coming soon!).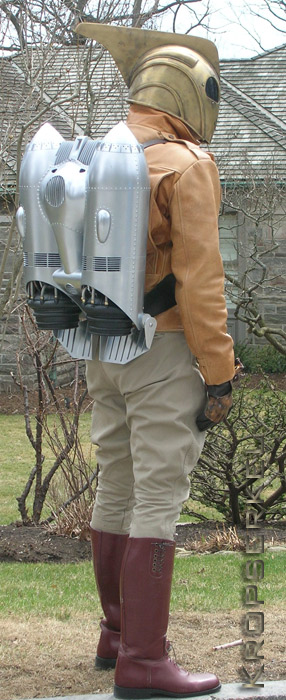 The jetpack is still receiving exhaust weathering and tweaking for accuracy, but the retro styling is pure genius, even in the clean 'new out of the box' format.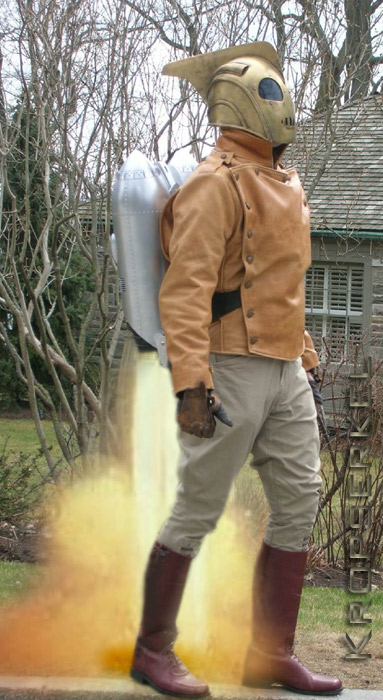 Scott apprehensively tests the Cirrus X-3 Hughes rocket pack in a residential neighbourhood and hasn't been seen since.