Conceptual design of lead vocalist Fernanda's armoured but mobile costume. Normally this would be considered an oxymoron but it was devised that her armour would be padded PVC.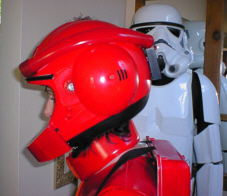 Brenda modeling the Japan astronaut outfit.


The USA astronauts were to be hard armoured. We used white ABS and a PVC codpiece and butt plate for better movement. The art director asked for a cross between astronauts and Stormtroopers.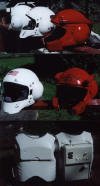 The USA body armour chest and back (with back pack) in 0.08 gauge ABS plastic.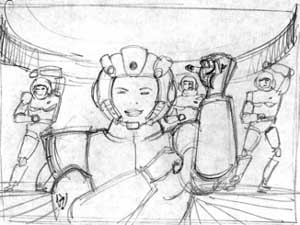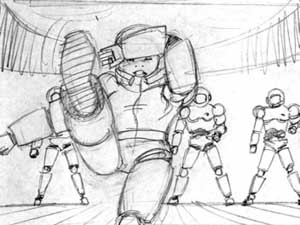 A couple of storyboards showing actions that Fernanda will have to be able to accomplish in her padded armour.