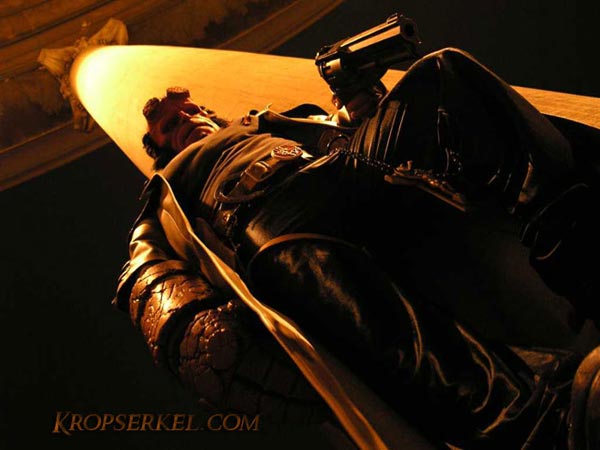 Hellboy costume replica in action October 30th, 2004.
Hellboy Belt Rigging, Samaritan Holster, and props (Prototype for officially licensed prop)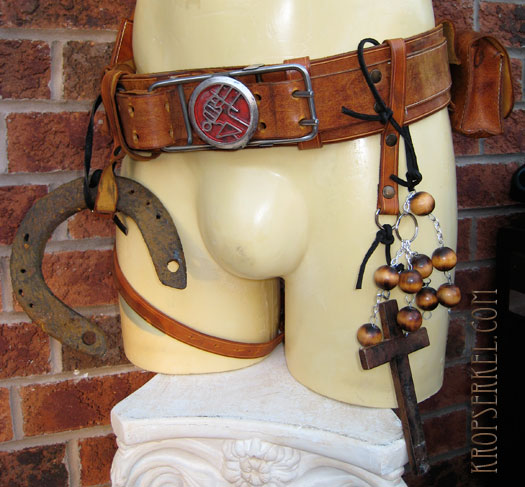 Kropserkel produced the prototype pieces that were used for the licensed Hellboy replicas of this set. The full leather belt set with holster, pouches, straps, a custom buckle frame and metal buckle facing. Scaled corroded horseshoe prop, rosary beads, and wooden crucifix details were also matched to the original rigging.
BPRD Metal Buckle facing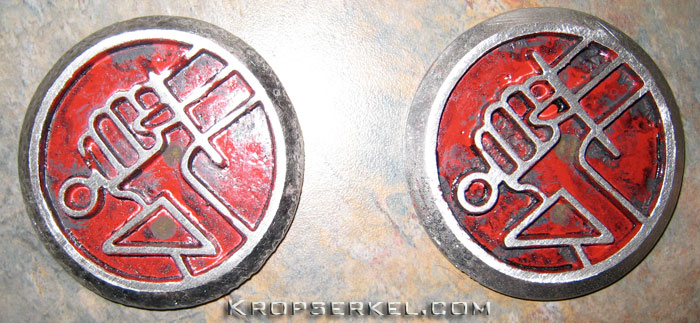 Metal cast BPRD emblems (as seen on the Hellboy belt buckle facing. (Not shown in our full costume pictures)
Samaritan Leather Holster Replica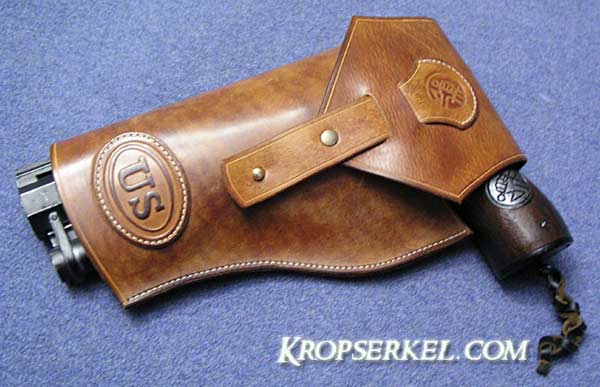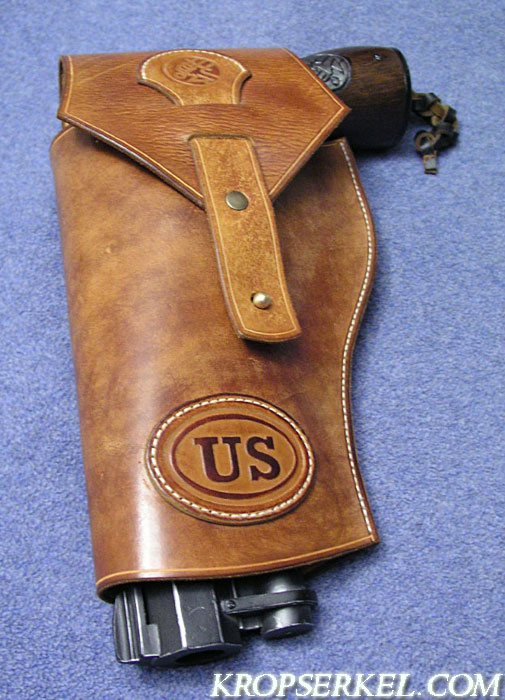 This is our hand stitched leather holster to be used with the Samaritan Revolver prop replica.



Mignola style Hellboy statue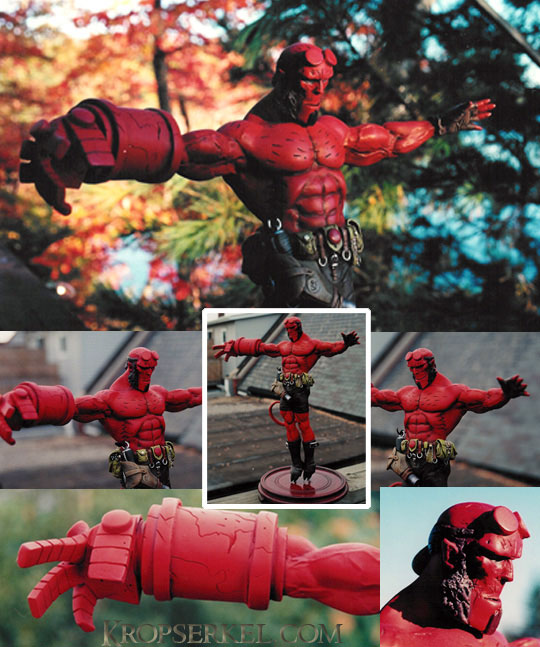 Our Hellboy statue miniature, sculpted prior to the film, was based on the
Mike Mignola incarnation of the character.
Shown here in a poignant religious pose with his comic book details intact.

While the Hellboy film was in production Nelson was contacted by director Guillermo del Toro
who was impressed that the essence of Hellboy's 'soul' was captured in this sculpture. Not for sale, sorry.