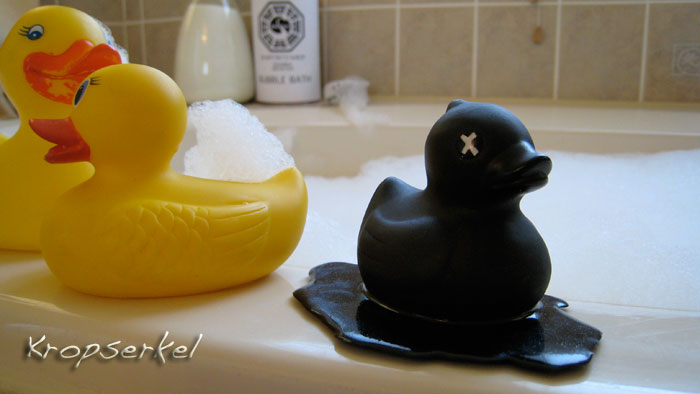 Here is one ugly ducking that won't have to worry about the social implications, mainly because he won't be socializing.
This is a solid black cast rubber duckie, frozen stiff in his wake on a personal oil slick, and is sure to be the after-life of any pool party. Watch this page for more of our rubber duckie collection (coming soon!).
Get your own personal dead duckie below!
USA and Canadian orders $15 US (BUY IT NOW BUTTON BELOW)
Other WORLD destinations $20 US (BUY IT NOW BUTTON BELOW)