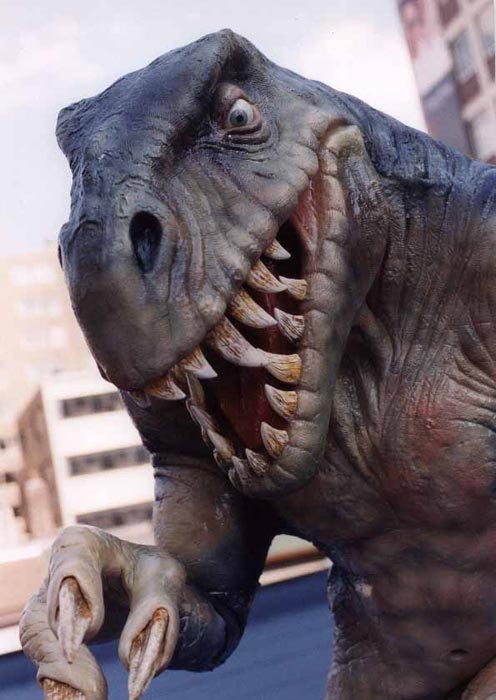 The 'Dino-monster' suit.
Brenda Maple (Kropserkel Co-Director, tailor, and make-up artist) worked on this collaborative monster suit with a small effects group. Their efforts resulted in this GM foam suit with cast 2 part liquid plastic eyes, teeth and nails.
Photographed on a Toronto rooftop near Yonge & Bloor, this heavy and hot suit provided visibility for the wearer through the open mouth.