E3 (ROTS) Version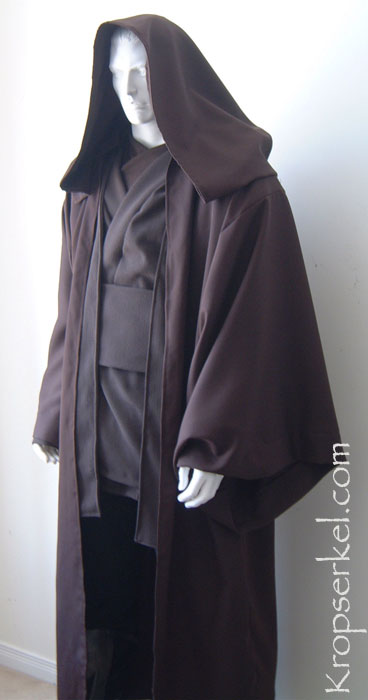 Sometimes the choice of wearing dark clothing can be interpreted as an affinity to the dark side. It is pointless to resist.
(left) Wool tunic, (middle) crinkled wool wrap shirt/cummerbund, (right) with tabards
An ensemble of textures and colours complete this outfit. A polyester blend cloak with an oversized draping hood and wide cut sleeves envelope the outfit.
E2 (AOTC) Version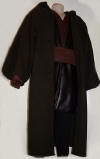 This cloak was an early version of the piece and after having examined the screen used costume in Indianapolis (at Celebration 2), we have made the appropriate modifications to reflect the sleeveless cloak style. The 'AS' cloak design speaks volumes of the transition to the dark side and is unlike any other 'J' style cloaks.

Shown here is the five layer, six piece 'E2: AS' costume ensemble.