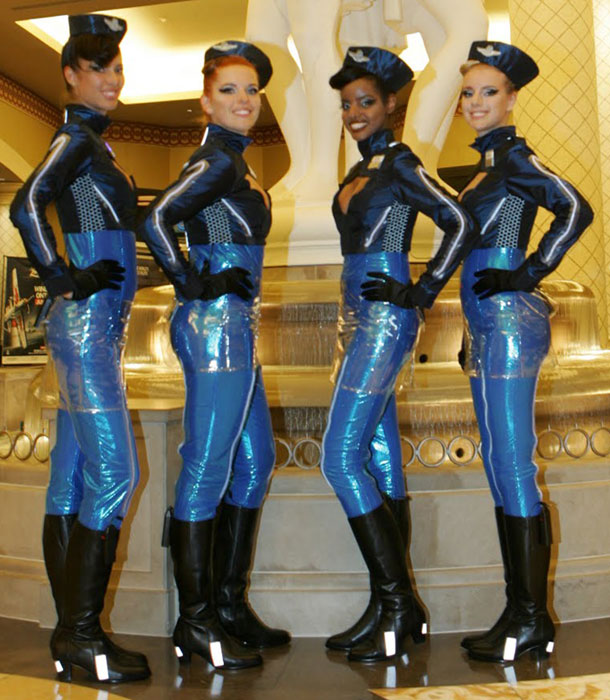 Futuristic flight attendant costumes are both sexy and practical. Kropserkel designed and produced 5 female flight attendant outfits for the Ontario Aerospace Council and the Government of Ontario for their venue at the Red Bull Air Race in Windsor 2010. While auto racing events are often populated by sponsored race girl mascots, we felt that the Red Bull Air Race was ready for something appropriate at their event.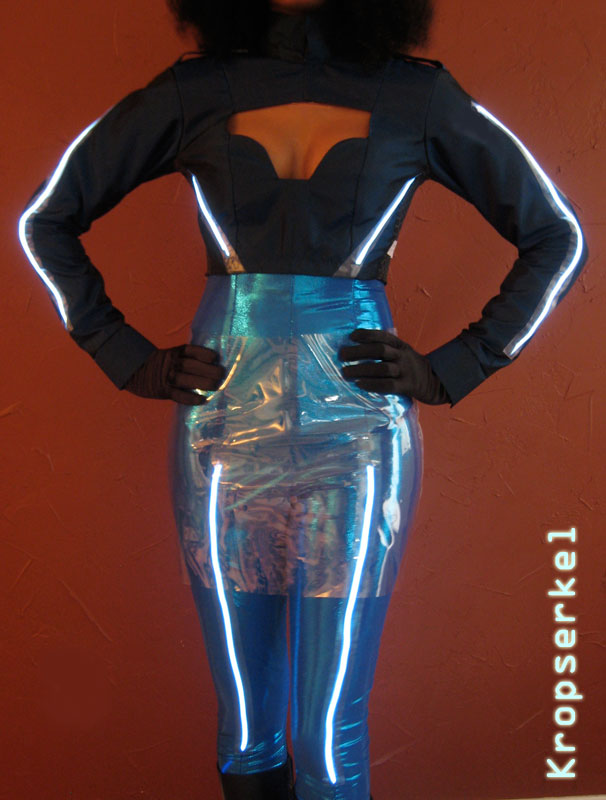 Racy designed 'officer' cuts were the framework for electroluminescent wire accented lighting features, something yet to make it into the mainstream. Onboard an aircraft with the cabin in low light conditions, it will be easy for a passenger to identify aircrew, and which direction they are headed. Electronic lighting on the arms, ribs, back, legs (front and back), coupled with retroreflectors on the epaulettes, back zipper frame, honeycomb retroreflectors on a spandex gussets on either side of the jacket, and retroreflector bands on the boots make for highly visible personel.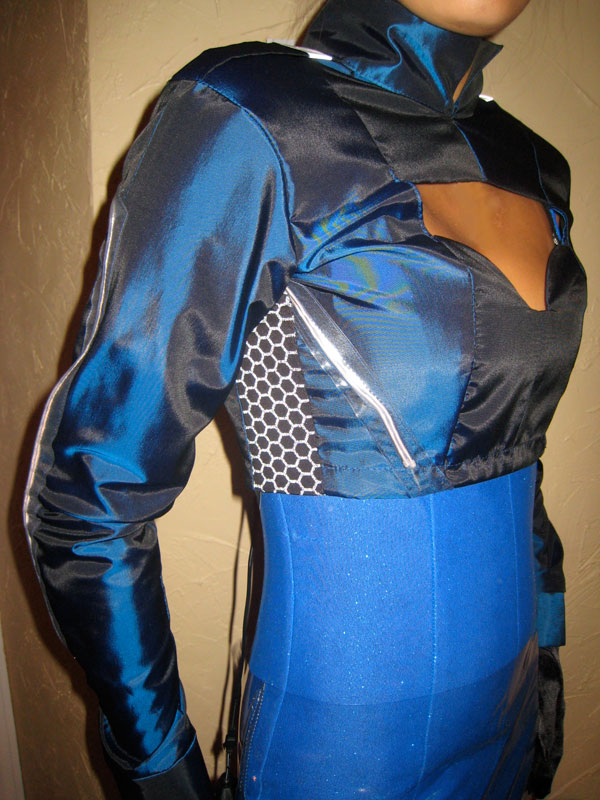 The taffeta jacket features a very attractive lustre of contrasting light and dark reflective blues. The bust framing, long sleeve with full cuffs, a mandarin collar, and retroreflector ranked epaulettes show that authority and sexyness need not be isolated from one another. The honeycomb retroreflector side panels enabled a form fitting garment with the ability to breathe. The spandex bodysuit has micro scales of blue pearlescent reflectors that are just shiny enough. A transparent PVC skirt served the design purpose of fulfilling the dress code while still taking advantage of the assets.


Two of the five models shown in profile before the costumes were completed. Make-up and hair stylists would ensure that the conceptual designs were followed in order to best maximize the effect. Models with long hair were to be put up in ponytails, and a futuristic make-up design would be used to keep features in line with the costume design.
Conceptual development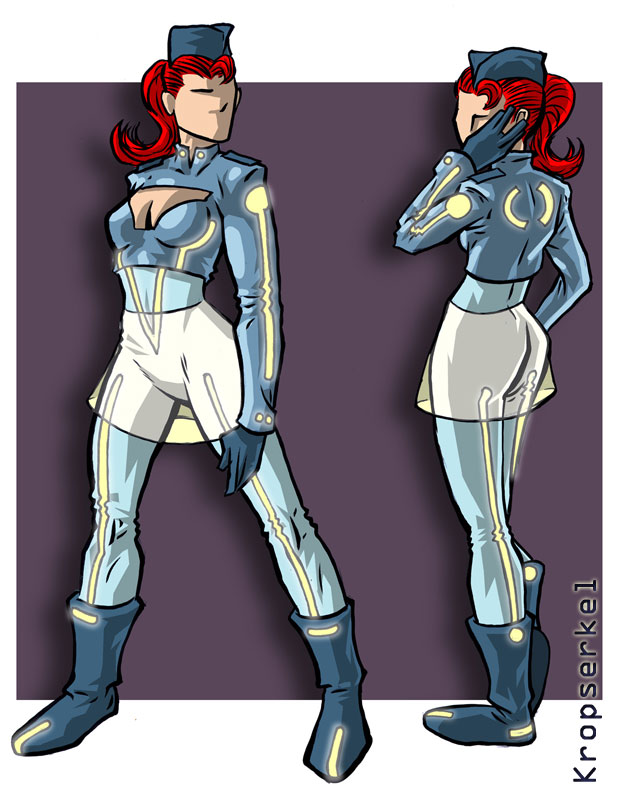 A conceptual illustration depicting an approximate target costume.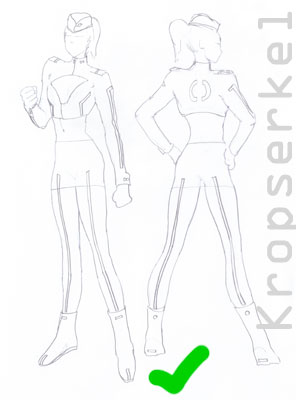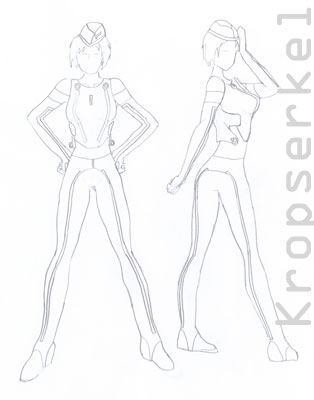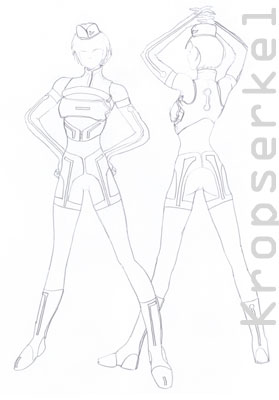 Some of the original sketches that were proposed to the OAC for consideration on this project. Anime influences are obvious here, and we were thankful to be able to produce the one that we wanted to.