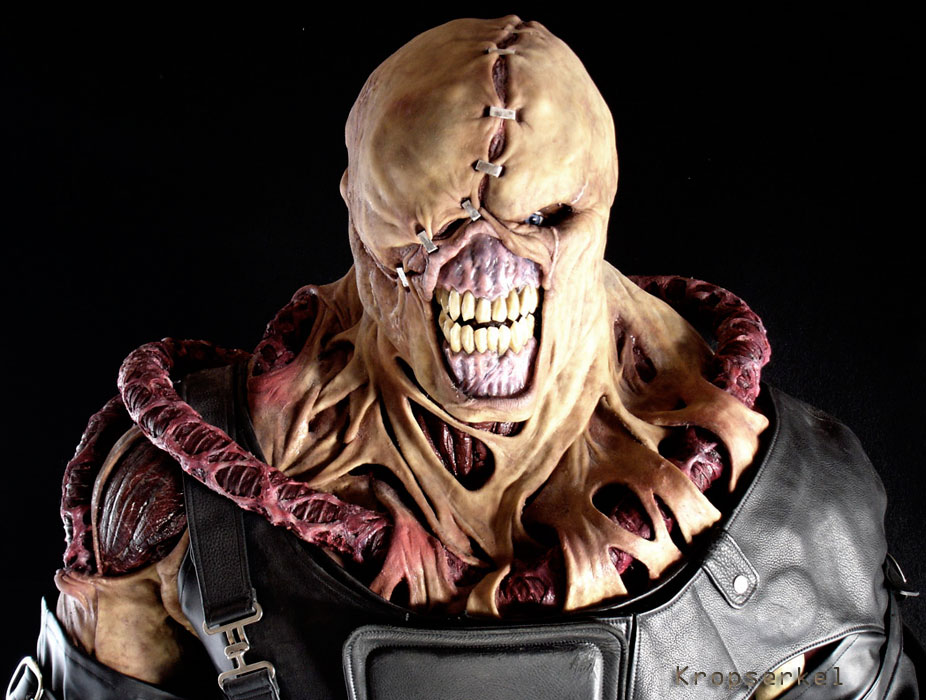 Realizing Capcom's videogame character as a creature suit for film, with animatronic features and stunt fighting capabilities:
Working with the talented PJFX crew, Kropserkel brought their talents in costume and prop design to the Nemesis. This creature had to have the ability to physically spar with Milla Jovovich on set, and fire some immensely powerful oversized hardware.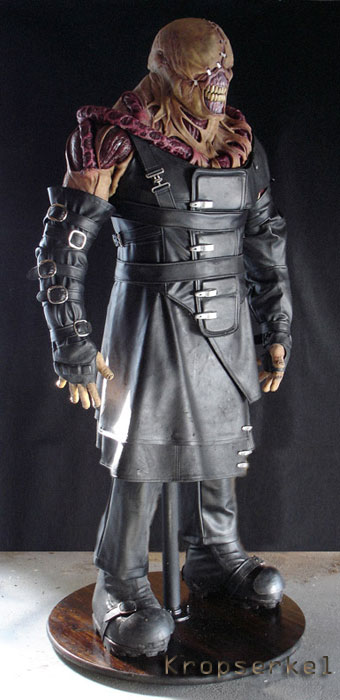 The creature shown here with a unique leather suit, oversized boots, and squip packed sections has been restored to pre-shooting conditions by Tom Spina Designs (link at bottom). Matthew G.Taylor, the actor who wore this in the film was 6' 6", and with height extentions on the feet and head, put him around 7' 3" on set.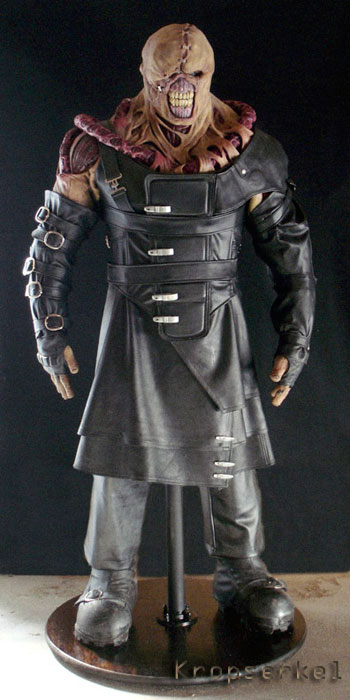 The outfit shown here on it's mount is enormous, and incredibly intimidating.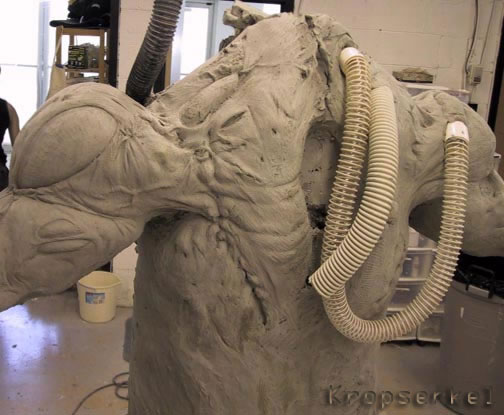 The back extrusions were originally from my grandmother's old vacuum cleaner. Who would have ever thought that they would get screen time opposite Milla Jovovich?
All display versions and images of the restored Nemesis suit on display are courtesy of Tom Spina Designs