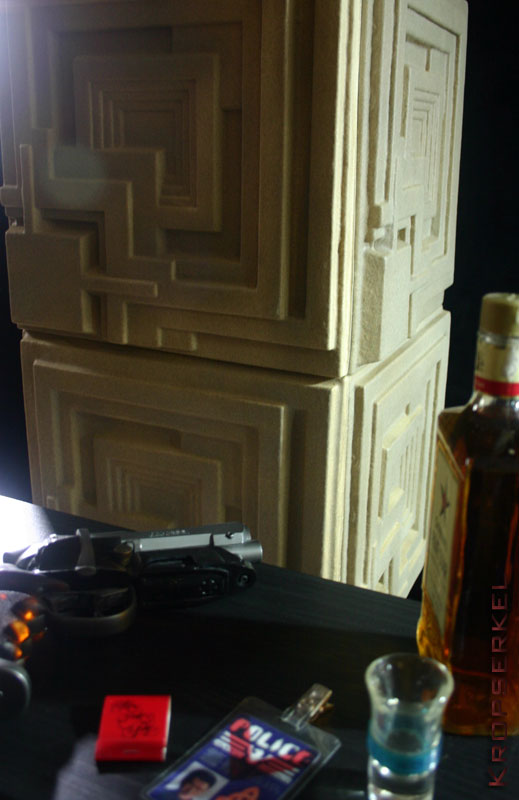 Timeless Wall Design from the genius of Frank Lloyd Wright (1867-1959)
From 1924 to 2019, set decoration has never looked so good. The repetition of these dimensional square tiles in the right space can make anyone perfectly at home lounging in front of their Esper Machine. Shown above, the painted ABS vacuum formed tiles in a column configuation.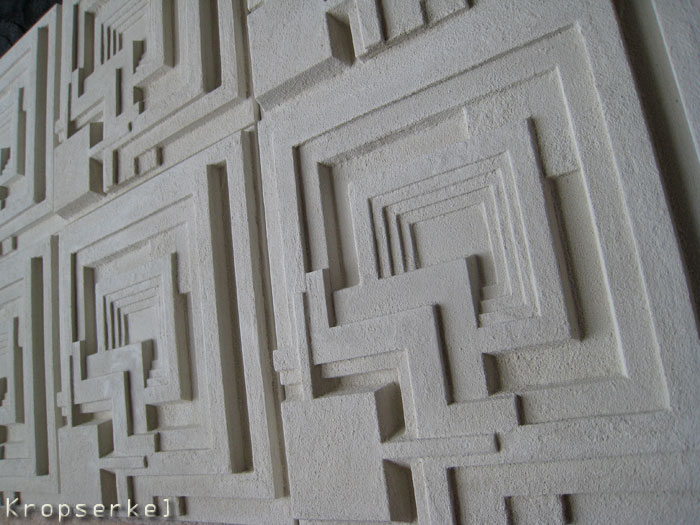 These are stone cast versions of the tiles. They are 16" X 16" (40.5cm), and 1 1/4" (3.5cm) deep. Also in the works is the accenting blank, and 8" X 8" half scale version, and its blank equivalent.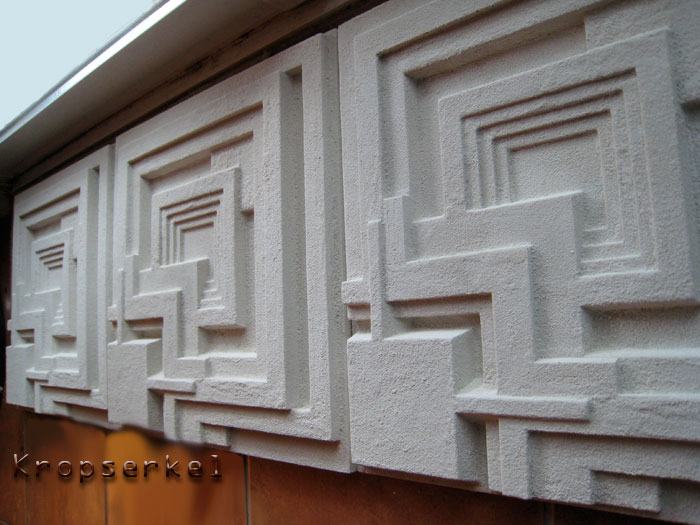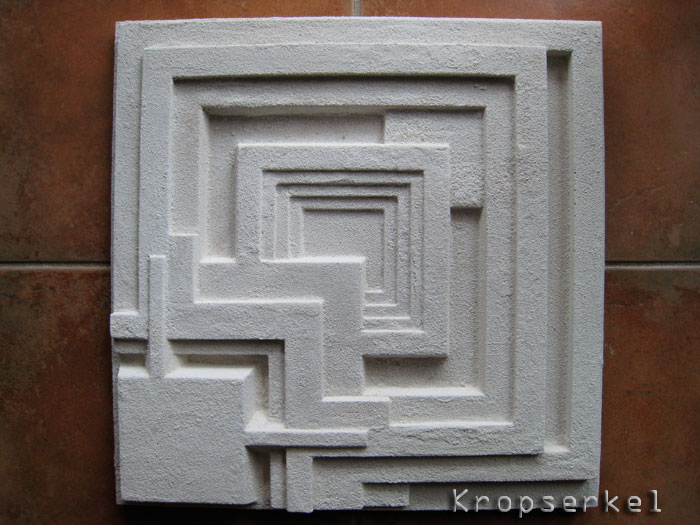 As a single tile, it makes a great display plaque for the Bladerunner issue PKD blaster (pictures coming soon).
Vacuum Formed HIPS (high impact polystyrene)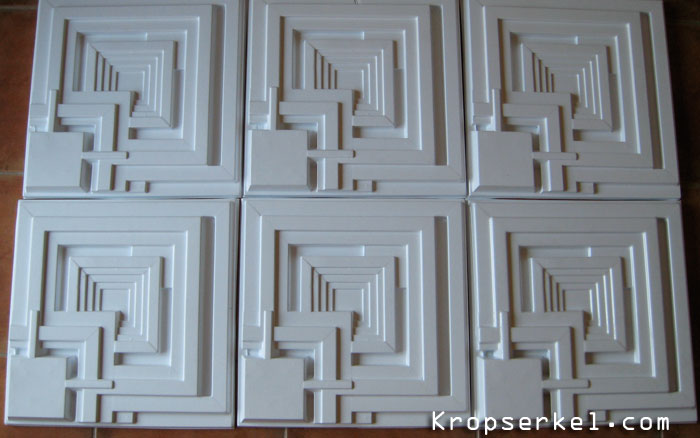 Tiles formed in this material are the same as they were made for the set decoration crew on Bladerunner. They can be easily mounted in sequence over a multitude of surfaces, painted to any finish you would like. We are soon to display our BR tile light that features cut out sections for illumination.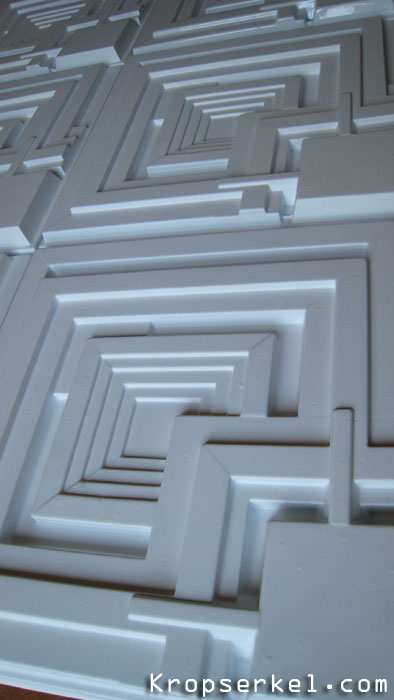 Even the unpainted HIPS tiles make an impressive surface.
The vacuum formed tile shown painted with a light sand textured spray paint. Please note that the images of the HIPS tiles are an early incarnation of the tile, and the final version reflects the accurate designs depicted in the stone versions, including texture (top of page). Improvements include the removal of visible corner lines.